We are a non-partisan organization but appreciate those who support our efforts.
Vic Fedeli is the former mayor of North Bay and now the finance critic for the PC's in Ontario. When he was mayor he worked for $1 a year and donated his mayor's salary to charity.
Here is a series of articles that Vic wrote that highlight the serious state of Ontario's finances.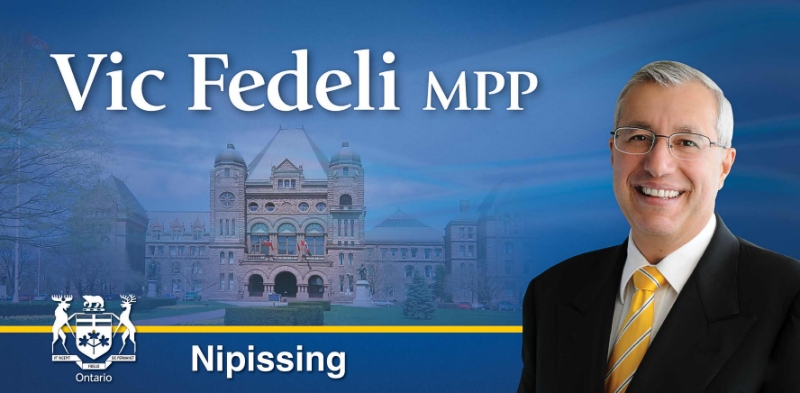 California Dreaming, Ontario's nightmare
The dismal financial situations facing Ontario and California are clearly compared in several recently-released studies. Both jurisdictions have crushing deficits of comparable size. Sadly for us, California is about three times our size, making it a fiscal darling compared to us.
After reading many similar articles, I headed to California to see firsthand what Ontario might look like in the near future.
Read more of California Dreaming
Ontario's Check Engine Light Is  On
The recent bankruptcy of Detroit is another warning sign to Ontario that without hitting the brakes, we too are headed for a fiscal cliff.
Detroit, once the very symbol of industrial might, filed what will be the largest municipal bankruptcy in U.S. history. Their budget deficit is more than $380 million and their long-term debt is estimated to be $20 billion.
Read Ontario's Check Engine Light Is On
My Big Fat Greek Ontario
I sat through the new Liberal Government's first budget, and all I can say is "Opa".  We may well be on our way to a Greek-style meltdown.
You don't need to be an economist named Drummond to know that Ontario is where Greece was in the 1980s. From 1984-94 Greece's net debt-to-GDP ratio went from 37 percent to 66 percent.  Today Ontario is at 37 percent and if we maintain the spending status quo, we too will reach 66 percent by 2019.